I love to shop, and I love to go through what I have and figure out what else I need to find. So today, I went to almost every store, and found some good things, used some student discounts, and shopped some sales. All around, great day. Here is what I got:
Target:
As you will see, I love scarves. I really like anything that is a brighter color, but not obnoxious looking. As long as I can wear it with some basics and neutrals, it is perfect.
Eddie Bauer:

Again, I have an obsession with scarves. I normally don't shop at Eddie Bauer, but they do have nice v necks, as well as cute scarves. Exhibit A.
I really like to wear skinny jeans. I feel more comfortable wearing skinny jeans than wearing bootcut jeans or straight leg jeans. I also really like Gap jeans too. I never really wore them before, but their legging jeans have started looking a lot better, maybe they are just made differently? Other than my beloved Zara pants I bought in Italy, Gap jeans are my new favorite. Also, the grey jeans actually hit my ankles, they aren't cropped on me, and I am almost 5'6".
I am finding less and less things at Banana Republic, minus the elephant shorts. I think it is just because I don't really have the need for suits and business attire. However, I did find this sweater. It fits a little looser, and wide on the shoulders, and seems to be perfect for a summer night bonfire!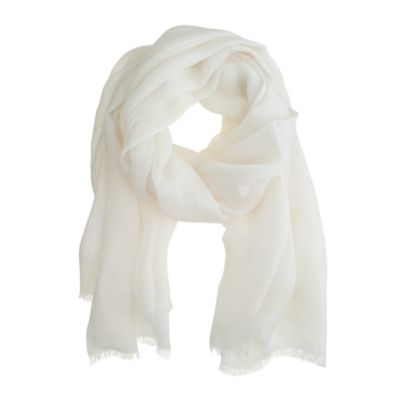 In my J.Crew store, they had this scarf in pink, however online only in white. But, again, I got this pretty scarf, to help beef up my outfits. Normally, I don't buy expensive scarfs, but when I get a student discount, and its on clearance, I'm sold!
So that is what I got! Do you normally look through your clothes and try to shop for things to update your look? Let me know!